LED Gas Station Light
Product Overview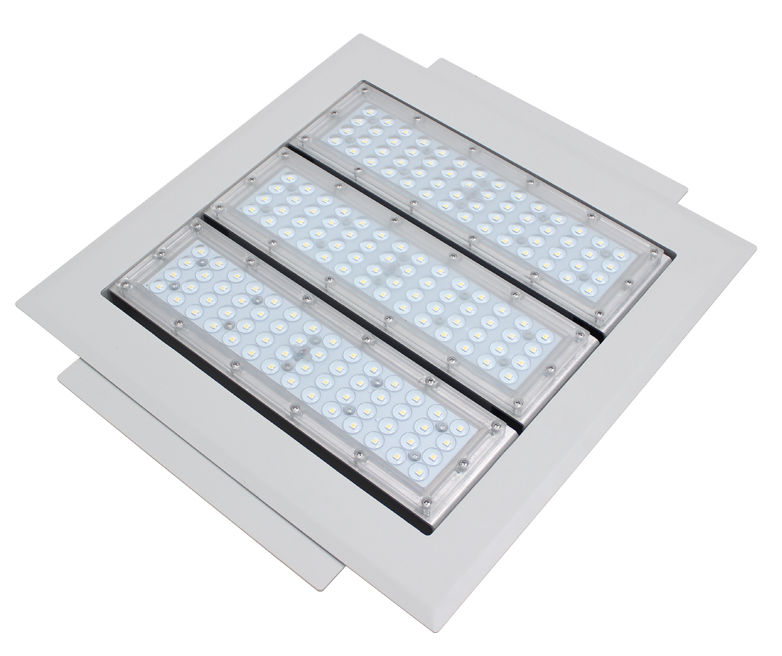 1.Full aluminum whole lamp radiator technology, perfect efficiently solve the problem of the led heat dissipation,
greatly extend the life of the light source.
2.Low energy design, maximum energy saving, long service life and low maintenance rate.
3.The prospective ultra-thin shape structural design, convenient to store, transport and maintenance .
Product Features
1.Modularization led structure,light output stability, long life time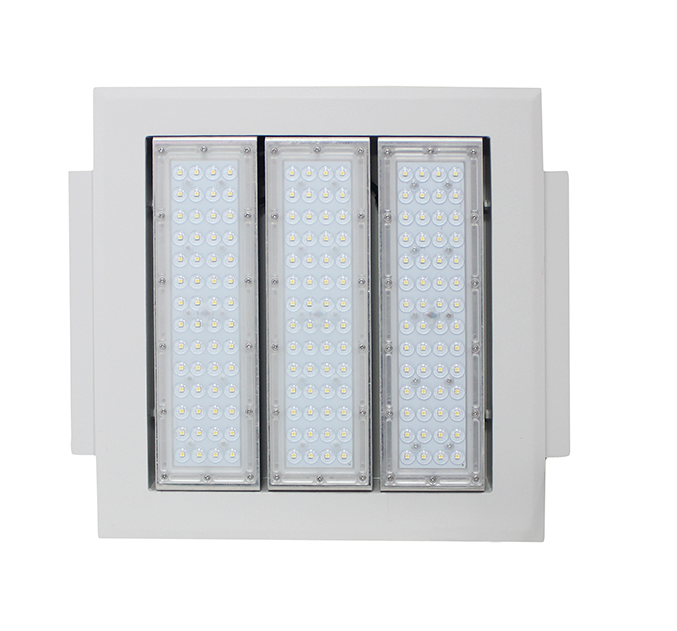 2.Designed the rectangular light beam from each exquisite lens,high light efficency.
With high bright 110lm/w Osram/Philips chip, improve the brightness greatly.

3.Utilizing MEAN WELL® high-end driver, great luminaire stability,
lifespan and optimal performance status.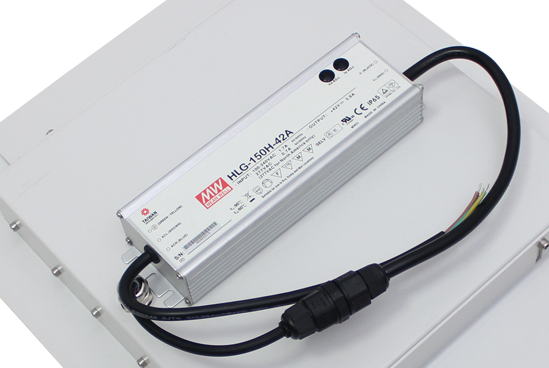 Prameter&Specification
Model:ELG2-60W-100W
Electrical specification

Power:60w

Input Voltage:AC100-277V

Working Temperature:

-40 ºC to +60 ºC

Power Factor:> 0.90

Led quantity:112pcs

Photometric specification

Lumen output:

100-110lm/w

3000-4000k:80-90lm/w

5000-6500k:100-110lm/w

CRI:Ra>75

CCT:

2700-3500K 4000-4500k

5000-6500k 7000-7500k

Mechanical specification

IP Rating:IP65

Lifetim:>50000hours

Heat Radiator:Aluminum

Fixture Dimension:

327*380*110mm

Fixture Weight:4.8kgs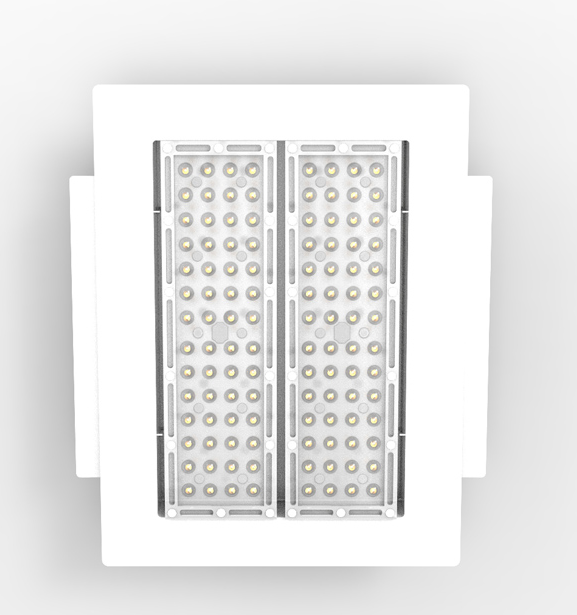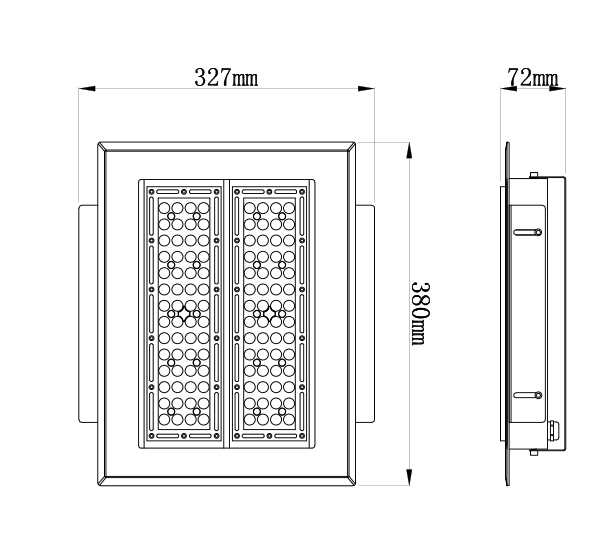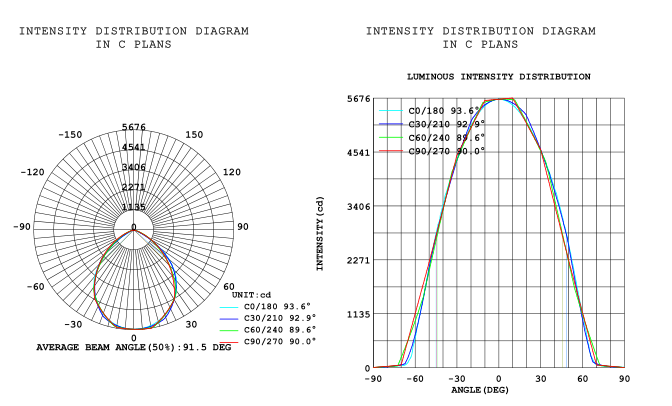 Model:ELG3-90W-120W
Electrical specification

Power: 90w

Input Voltage:AC100-277V

Working Temperature:

-40 ºC to +60 ºC

Power Factor:> 0.90

Led quantity:168pcs

Photometric specification

Lumen output:

100-110lm/w

3000-4000k:80-90lm/w

5000-6500k:100-110lm/w

CRI:Ra>75

CCT:

2700-3500K 4000-4500k

5000-6500k 7000-7500k

Mechanical specification

IP Rating:IP65

Lifetim:>50000hours

Heat Radiator:Aluminum

Fixture Dimension:

430*390*110mm

Fixture Weight: 5.8kgs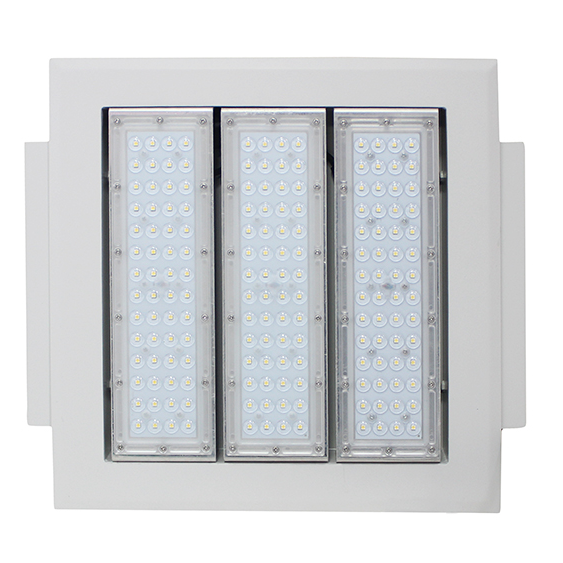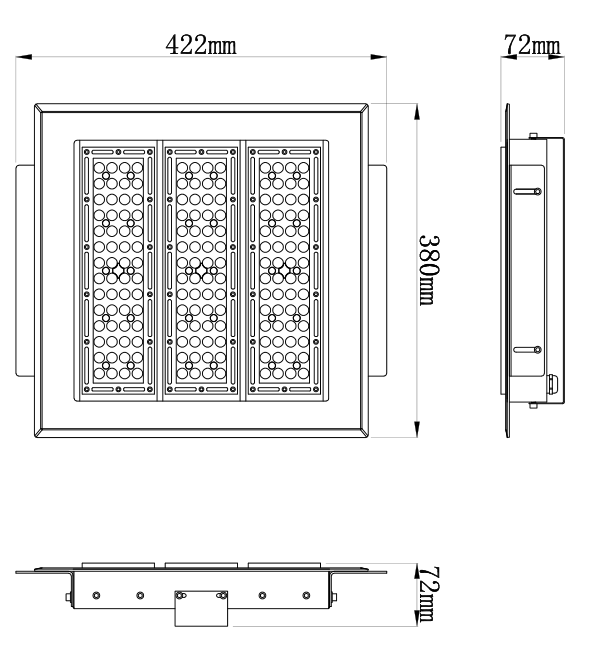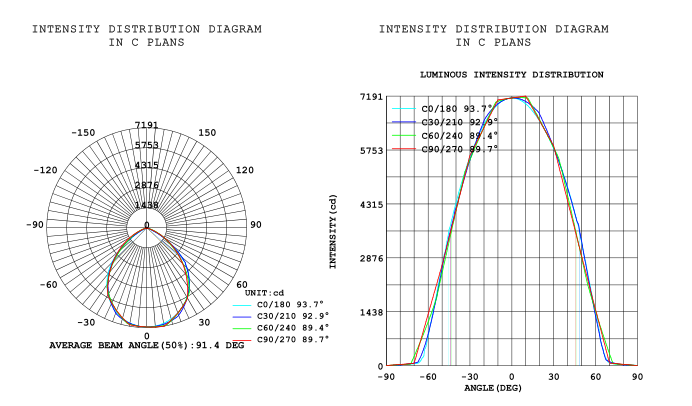 Model:ELG4-120W-200W
Electrical specification

Power: 160w

Input Voltage:AC100-277V

Working Temperature:

-40 ºC to +60 ºC

Power Factor:> 0.90

Led quantity: 224pcs

Photometric specification

Lumen output:

100-110lm/w

3000-4000k:80-90lm/w

5000-6500k:100-110lm/w

CRI:Ra>75

CCT:

2700-3500K 4000-4500k

5000-6500k 7000-7500k

Mechanical specification

IP Rating:IP65

Lifetim:>50000hours

Heat Radiator:Aluminum

Fixture Dimension:

517*380*110mm

Fixture Weight: 7.5kgs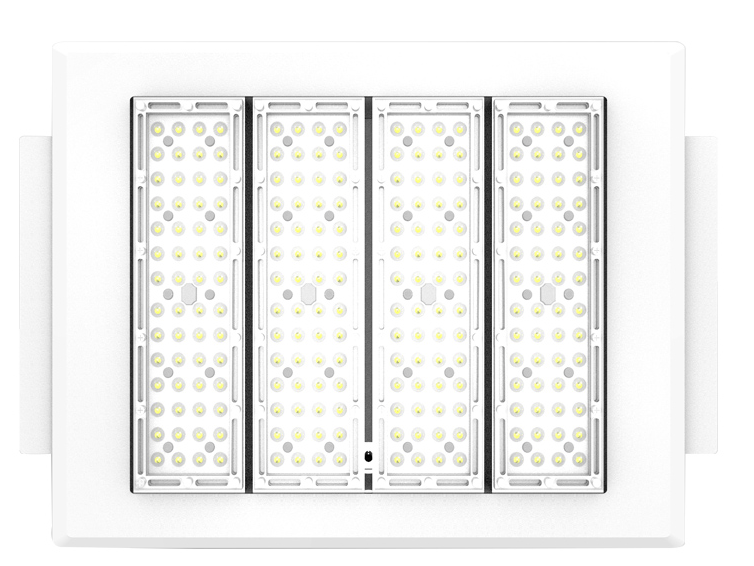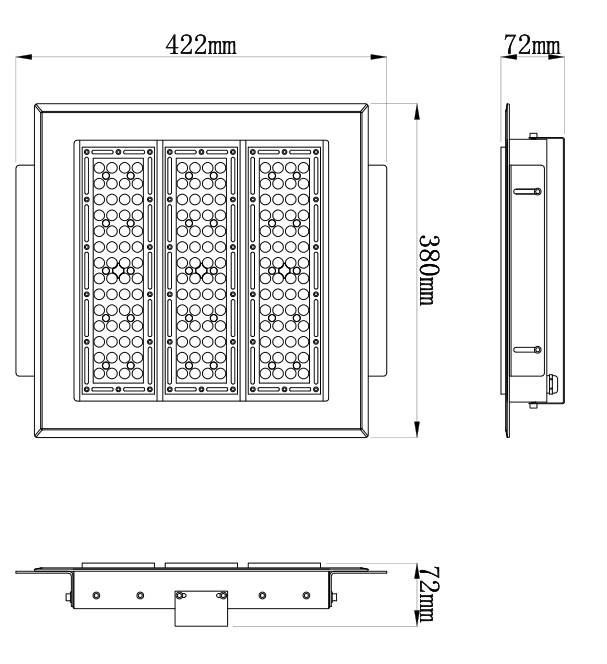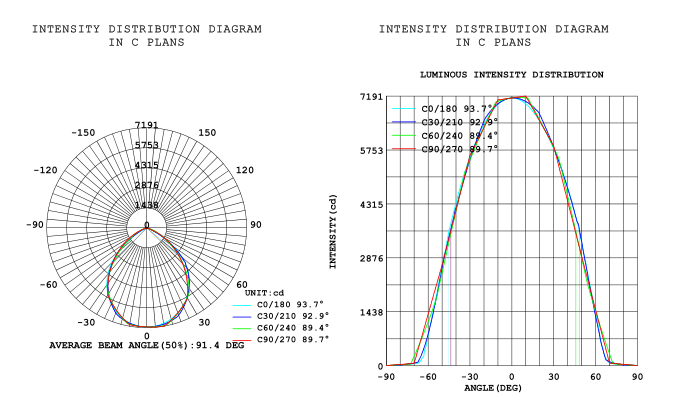 Product Application
1. Gas station
2. Tunnels
3. Airport
4. Parking lot